To compete on Facebook, you must be innovative.
Creating a Messenger Bot can help you decrease Facebook ad costs, increase subscribers, make more money, and save time with customer service.

Streamline your customer service process, free up time and deliver an even better (and memorable) customer experience.

Our Messenger Mastery masterclass is like having an experienced instructor watch over your shoulder as you create your next Messenger Bot.

Your first (or next) Messenger Bot can be created and DONE during this masterclass. Plus, you'll have access to workshop recordings for at least one year.

Shorten the learning curve - My team and I will hold your hand and help you overcome tech & marketing hurdles in a jiffy.

"I'll Make It" Promise - If there's a new training you want to see, tell me and I'll make it to share with all students.
"She encouraged me to step outside of my comfort zone to try some outside-of-the-box approaches to my marketing. Her 'strategy-first-tactics-second' approach is exactly what I need to build and grow my business."
"Christie Turley is a straight-shooter who knows her business! There's no dancing around a topic… her advice is spot on and her direction clearly stated. She is honest, reliable, and well-informed of industry trends. Her guidance has been pivotal to my growth."
"Wow. Half of our sales interacted with our bot during the launch. We had 234 sales come from the bot at a $2,000 price point. Blown away!"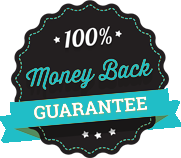 EMAIL:
support@christieturley.com